Juneteenth, also known as Freedom Day or Emancipation Day, commemorates the emancipation of enslaved African Americans in the United States. On June 19, 1865, Union General Gordon Granger arrived in Galveston, Texas, and proclaimed freedom for all enslaved people. His declaration was in accordance with the Emancipation Procl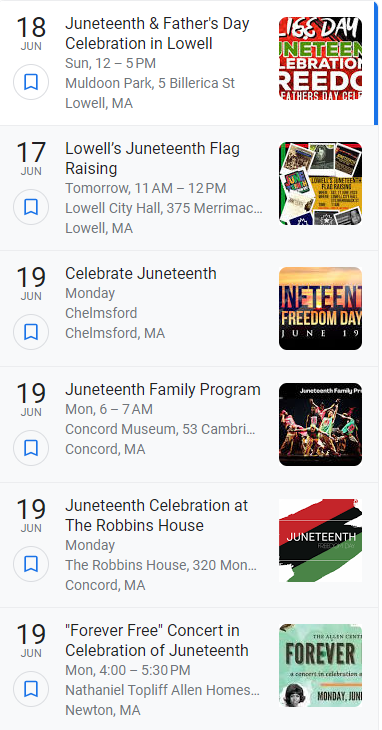 amation, which had been issued two and a half years earlier. Juneteenth symbolizes the long-awaited realization of freedom and the end of slavery.
This significant day is celebrated with great enthusiasm across the country. It highlights the rich cultural heritage and resilience of African Americans. The day serves as a time for reflection, education, and commemoration of the struggles and achievements of the Black community throughout history. People of all backgrounds come together and honor the legacy of the abolitionist movement and the ongoing pursuit of equality and justice.
Check out this list of local events celebrating Juneteenth.  Click on the photo to get more information about these events and additional events in the area.